Albums
Album – Before the Sun (2018)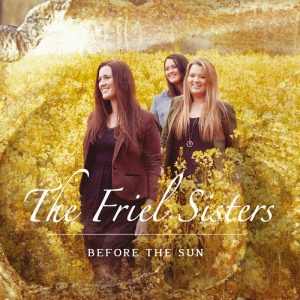 2017 was a very exciting time for the girls as they recorded and prepared for release of their new album 'Before the Sun' with Hajime Takahashi and Cathal Ó Curráin, produced by Ciarán Ó Maonaigh and recorded by Jack Talty. This was launched at Scoil Gheimhridh Ghaoth Dobhair, in Donegal in December 2017 and at their sold out Celtic
Connections gig in January 2018. Since it's release, 'Before the Sun' has been very well received, getting 4 stars in the Irish Times and a lot of airplay including being played on RTE 1's 'The Rolling Wave' as part of International Women's Day.
"Powerfully performed…energy and finesse" – Songlines, May 2018
★★★★ – The Irish Times, January 2018
'Allow this mix of tunes and songs to soak into your soul and carry you away…that's a pleasure that should be enjoyed to the full. Immerse yourself in Before the Sun from The Friel Sisters and you'll discover something so close to perfect you would be hard pressed to make it any better' – FolkWords, December 2017
"A magnificent album of traditional irish music" – Music Scotland
Here's the opening track:
Buy 'Before the Sun' here!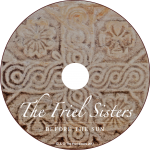 You can buy the new album 'Before the Sun' via Paypal.
The Album costs €18 Euro or £15 Sterling including postage and packaging.
This can be signed and sent to you, or we can sign and send to another address!
| | |
| --- | --- |
| Before the Sun CD – £15 Sterling | Before the Sun CD – €18 Euro |
| | |

Album Note by Tommy Peoples
"Clare, Sheila and Anna Friel give me great joy in the strength, beauty and variety of their approach to traditional Irish music. That a much younger generation appreciate the traits, strengths and beauty in their local tradition is an ultimate testament to the store of riches that is Irish traditional music.     They make this statement readily as they each excel on their chosen instrument: Clare on fiddle, Sheila on pipes and Anna on flute. Their abilities and excellent presentation of their talents is powerful when playing together, but really reaffirmed where the gems of short solo instrumentals that occur never fail to enchant the listener, as in Clare's beautiful introduction to Anna's glorious voice and rendition of "Kelvin Streams" and the interlude during the song with whistle and strings. Another example is her playing of "Cailleach an Airgead", or "The Hag with the Money", interspersed in "A Stór a Stór a Ghrá" sung by all three.

Sheila plays beautifully on the third jig, "Hunt the Cat", and her playing on "Easter Snow", a song that she also sings beautifully, is superb.

Anna on flute on "It's in the Wind" on track 3 and on "My Former Wife" on track 5 are equally outstanding.

The singing of all three sisters features on "Free and Easy to Ramble On"…nice to hear their beautiful voices totally unaccompanied in this humorous take on the single life.

This is a joyous listen for me, the wonderfully delicate, strong, always controlled talents of Anna, Sheila and Clare Friel enhance a wondrous tradition."


Tommy Peoples, November 2017
Album Note by Maighread & Tríona Ní Dhomhnaill
It's been a thrill to watch them develop as singers and musicians and to marvel at their talent and enthusiasm for our shared heritage. We've been making music together all our lives and can feel their intuitive sympathy and understanding for each other's music.
Maighread and Tríona Ní Dhomhnaill, November 2017
Album – The Friel Sisters (2014)

Summer 2013 saw the girls record their debut album in their home in Donegal with guest musicians Gearóid Mooney, Seamus O'Kane and Griogair Labhruidh. This album was launched in December 2013 at the last Scoil Gheimhridh Frankie Kennedy Festival in Gaoth Dobhair in County Donegal. Scoil Gheimhridh Frankie Kennedy was a key event yearly in the girls' musical maturity and was the ideal setting to celebrate their first album launch. Exciting times lie ahead in 2017 as the girls embark on the process of recording album number two.
Get the Album Now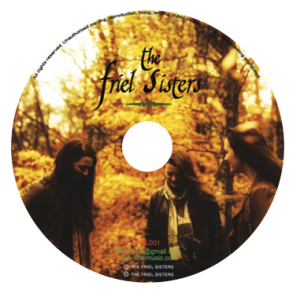 You can buy the self-titled debut album 'The Friel Sisters' via Paypal.
The Album costs €15 Euro or £12 Sterling including postage and packaging.
We will try our best to get your purchase to you as soon as possible.
| | |
| --- | --- |
| The Friel Sisters CD – £12 Sterling | The Friel Sisters CD – €15 Euro |
| | |
Listen to some of the album
Humours of Ballyloughlin – Rakes of Clonmel – Paddy Cronin's
Eighteen Years Old
Bunker Hill – The Holy Land – The Pinch of Snuff
Album Note by Mairéad Ní Mhaonaigh
"To have listened to the growth and development of Anna, Sheila and Clare's music over the years has been a complete joy and revelation to me. We have spent many a night in Huidi Beag's pub in Bunbeg, Co. Donegal during their summer and school breaks from their home in Glasgow, while visiting their mother, Sheila's, home in Doire na Máinsear, a well-known music house in these parts or at their father John's family home in Kerrykeel. Nightly we would wait eagerly for their smiling faces to come through the door (albeit always late!) and light up the room with joy, devilment and glorious music. The Friel Sisters are great people who come from great people and it goes without saying that they play wonderful music. Musicians spend time perfecting skills and techniques, but I know from listening to these girls over the years that they must have an innate understanding of music for their musicianship to mature to this standard. It is something that cannot be learned.

They have recorded music and songs here that reflect an upbringing rich in family songs that they got from their grandmother Nellie and their mother Sheila, and neighbours like Connie 'Mhary Mhicí' Ó Gallchóir of Rann na Feirste, as well as from listening to great singers like Dolores Keane and the wonderful Cathal McConnell from Balinaleck, Co Fermanagh. Their tunes also reflect people whom they have met and who have influenced them on this musical journey. I can hear nuances of masters like Donegal fiddlers, Tommy Peoples, Danny Meehan in Clare's fiddle playing; pipers Gay McKeon and Willie Clancy in Sheila's piping; Northern flute players like Harry Bradley and Cathal McConnell in Anna and Sheila's flute playing – the list of influences could go on. But what Anna, Sheila and Clare have done is listen to these great musicians, learn from them, and then make the music their own. "Briseann an dúchas fríd súile and chait" is an old Gaelic proverb, which literally states that nature breaks through the cat's eyes, meaning that what is innate and natural comes out anyway – you cannot hold it back. Likewise The Friel Sisters' music cannot be held back; it is what comes natural to They breathe music, they live music, they love music. Traditional Irish music is in a richer place for having these young genuine people carry it on to future generations.

Bainigí sult as." Mairéad Ní Mhaonaigh, An Pointe, Co Dhún na nGall Fómhair 2014